1 Sep 2021
New website launch for Marwood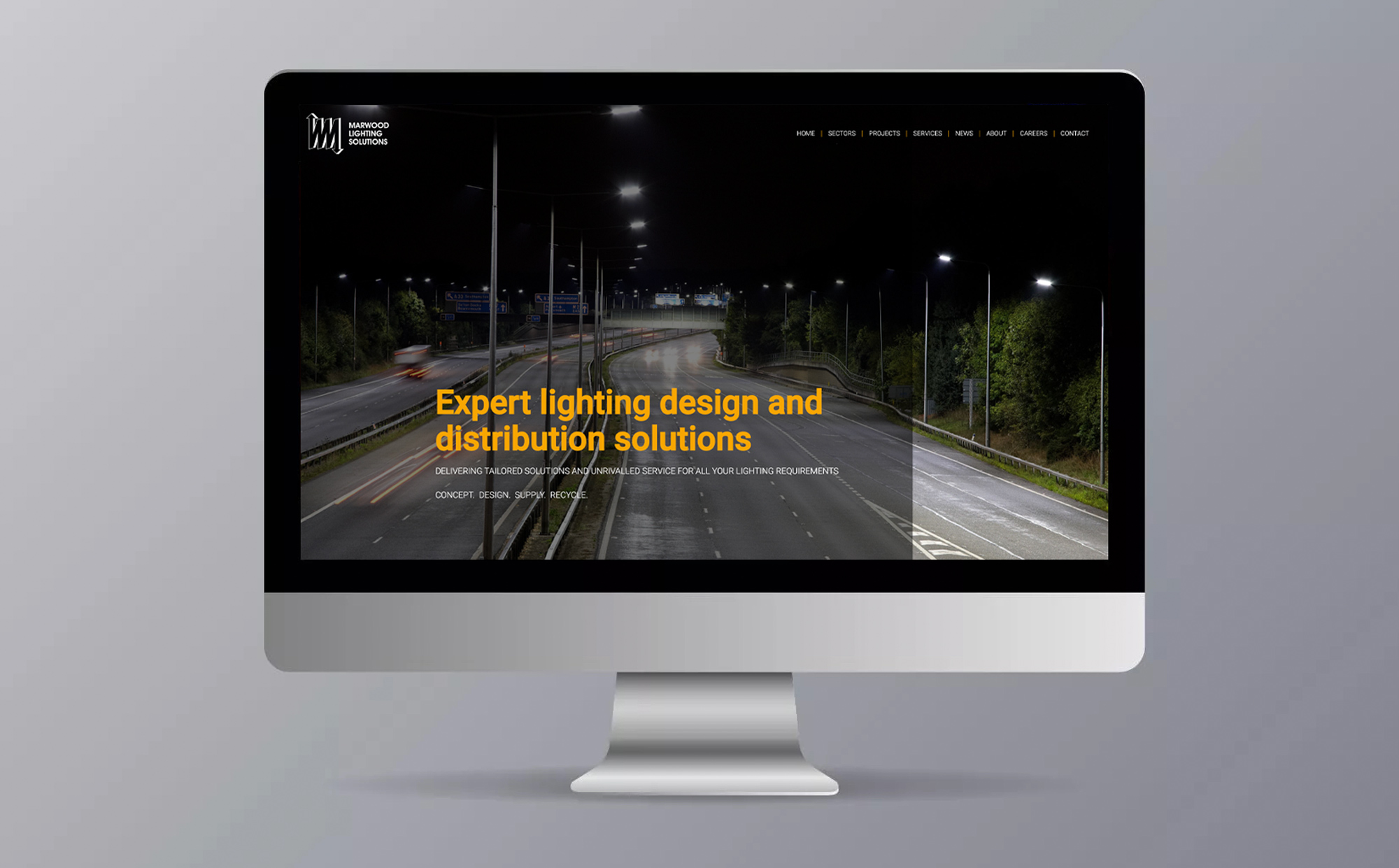 We are pleased to announce the launch of our new website this month. 
Following continued growth and expansion into new market sectors, as well as ongoing product innovations and strengthening our portfolio, we felt the time was right for a fresh look at our digital communications, and have also taken the opportunity to refresh our online brand to give us a fresh new look for 2021 and beyond. 
Marwood: a leading solutions provider in lighting
As part of the project, the team have been working hard alongside our agency partner, Mzuri, to define afresh our solutions-focussed, personalised approach to lighting solutions to enable us to build the website as a clear, useful resource for clients looking  for assistance and collaboration to deliver excellence in lighting projects across a range of applications including: 
The site has been designed with you in mind, with clear signposts to the information most relevant to you and a more visual, interactive experience for all visitors to the site. You can also learn more about our history, and about the exceptional team behind Marwood Electrical Company's' ongoing success. 
The new website flagships our position as the UK's most trusted and experienced specialist lighting distributor and solutions provider, a position we have held for over 60 years. We pride ourselves on providing a first-class service, with renowned product knowledge and industry experience and we wanted our new site to reflect this.
David Player, Sales Director at Marwood and Project Lead for the website, explains, "We have been working hard behind the scenes to develop a fresh approach to how we present ourselves to the outside world, from a refresh of our identity, to a brand new website. Bringing together project successes in the form of our case studies, and working to clarify our messaging on our service and product offering across our different sectors has been really exciting and it's rewarding to see it all come together. We look forward to continuing to nurture the site and to bringing you more inspiration and up to date news to support your projects and keep you informed."
Inspiration and information for all your lighting projects
Our aim with the website is also to bring you inspiration in the form of case studies, product focussed pieces, insight, industry news and with a wealth of planned content ahead, we look forward to keeping you updated through the website and through our social channels as they come on stream. We will also be working towards regular promotions and exciting news snippets to bring those updates  direct to your inbox. Do let us know if you are interested in being the first to receive these. 
We hope you enjoy browsing the site and would love to hear your feedback. If you have a project in mind, or know which product you need and want to know stock availability do get in touch with our sales team who would be delighted to speak to you. 
STARTING A PROJECT OR NEED A QUOTE?
Do you have a project you would like to discuss or need a quote? Please call us on 01892 835 211, email us or fill out our contact form to get in touch.
CONTACT US
BE THE FIRST TO HEAR
Sign up to be the first to hear about new products, lighting innovations, our latest case studies and other insights.