OUR IMPACT
Provision of a cost-effective, energy-saving solution
Our team consulted on the right solution, presenting comparative energy savings across a range of potential options prior to final specification
THE BRIEF
Amey is one of the top five support services suppliers in the UK, maintaining road and rail infrastructure across Britain.
Working with Highways England, Amey's Area 10 division provides maintenance and response services for more than 300 miles of strategic road network in the Northwest, including some of the region's busiest motorways: the M6, M56 and M62.
We were approached by the Electrical Manager of Transport Infrastructure at Amey Area 10 to develop and provide a viable, cost-effective lighting solution to improve the lighting within their industrial workshops in Hale, Altrincham.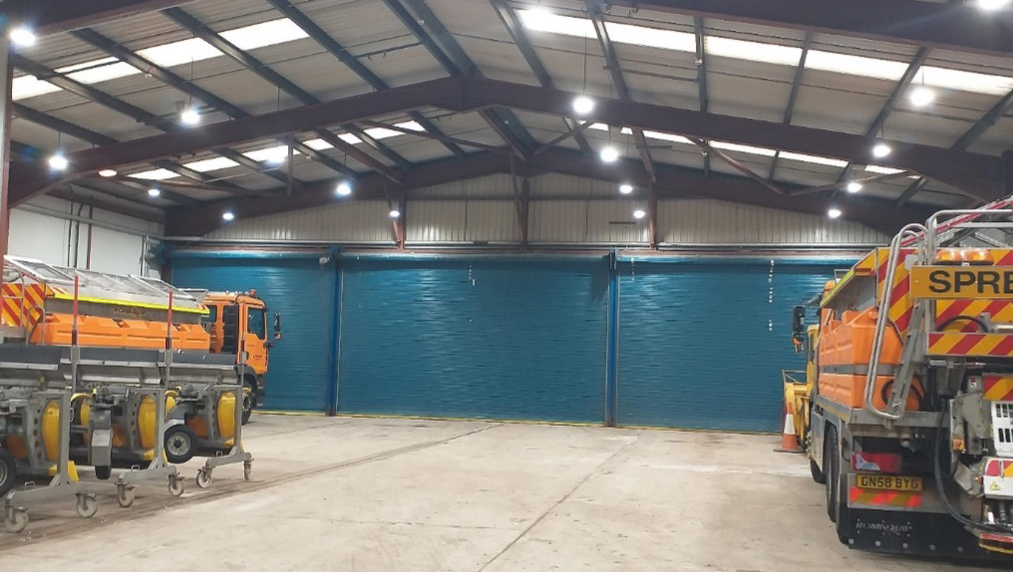 THE SOLUTION
Following in-depth discussions with the Electrical Manager at Amey, we recommended a number of suitable luminaries from a number of manufacturers which covered design and supply.
With an array of different possible products available to the client, our lighting sales engineer and architectural lighting experts compiled a report that presented the comparative energy savings that each option offered alongside the initial investment required. This enabled our client to make an informed decision on the best solution for them, based on the payback timeframe for each product. 
Our lighting sales engineers and in-house architectural lighting experts take pride in analysing the detail of the products and solutions we provide. Being able to provide this level of expertise and knowledge of the products in the context of how they were to be used helped to reassure our client that they had all of the information they needed to make the right investment.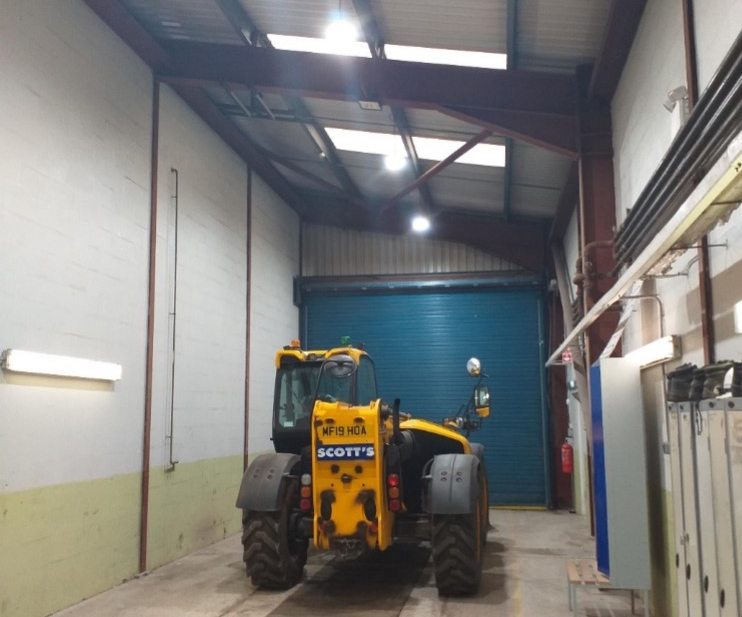 THE RESULTS
The new lighting in Amey's industrial workshops has created a safer working environment for their team to operate in. The solution offers significantly increased energy savings and lower ongoing maintenance requirements, providing long-term cost-efficiencies.
FEATURED PRODUCTS
We recommended the Perform Circular High Bay - 120W 5000K 15600lm Non-Dimmable product for this project. Bright, efficient and adaptable, the Perform Circular High Bay offers a range of options for bringing bright light to large indoor facilities, while reducing glare with its range of diffuser and reflector accessories.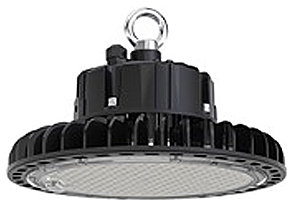 STARTING A PROJECT OR NEED A QUOTE?
Do you have a project you would like to discuss or need a quote? Please call us on 01892 835 211, email us or fill out our contact form to get in touch.
CONTACT US
BE THE FIRST TO HEAR
Sign up to be the first to hear about new products, lighting innovations, our latest case studies and other insights.