OUR IMPACT
Bespoke, high-quality, consistent lighting
Visually-striking, iconic. Lighting designed to maximise the impact of the architecture
Creative, innovative solution
THE BRIEF
We were approached by the Street Lighting and Property Services team at Inverclyde Council, Scotland, to take responsibility for developing a viable, enhanced lighting solution to light the iconic Endeavour statue, that sits proudly in front of Port Glasgow's' Town Hall.   
The landmark sculpture was first erected in 2012, as part of a revitalisation of the town centre, with the goal of attracting more visitors to the area and to improve the visual appearance of the entrance to Port Glasgow. 
The Endeavour, created by international Scottish artist, Malcolm Robertson celebrates Port Glasgow's proud shipbuilding heritage and features a prow of a ship ploughing through waves. The Endeavour is illuminated at night to create a striking feature from the road and the water. 
Having been in situ for seven years, the council wanted to replace the existing lighting solution, to improve the sculpture's visual appearance and light quality.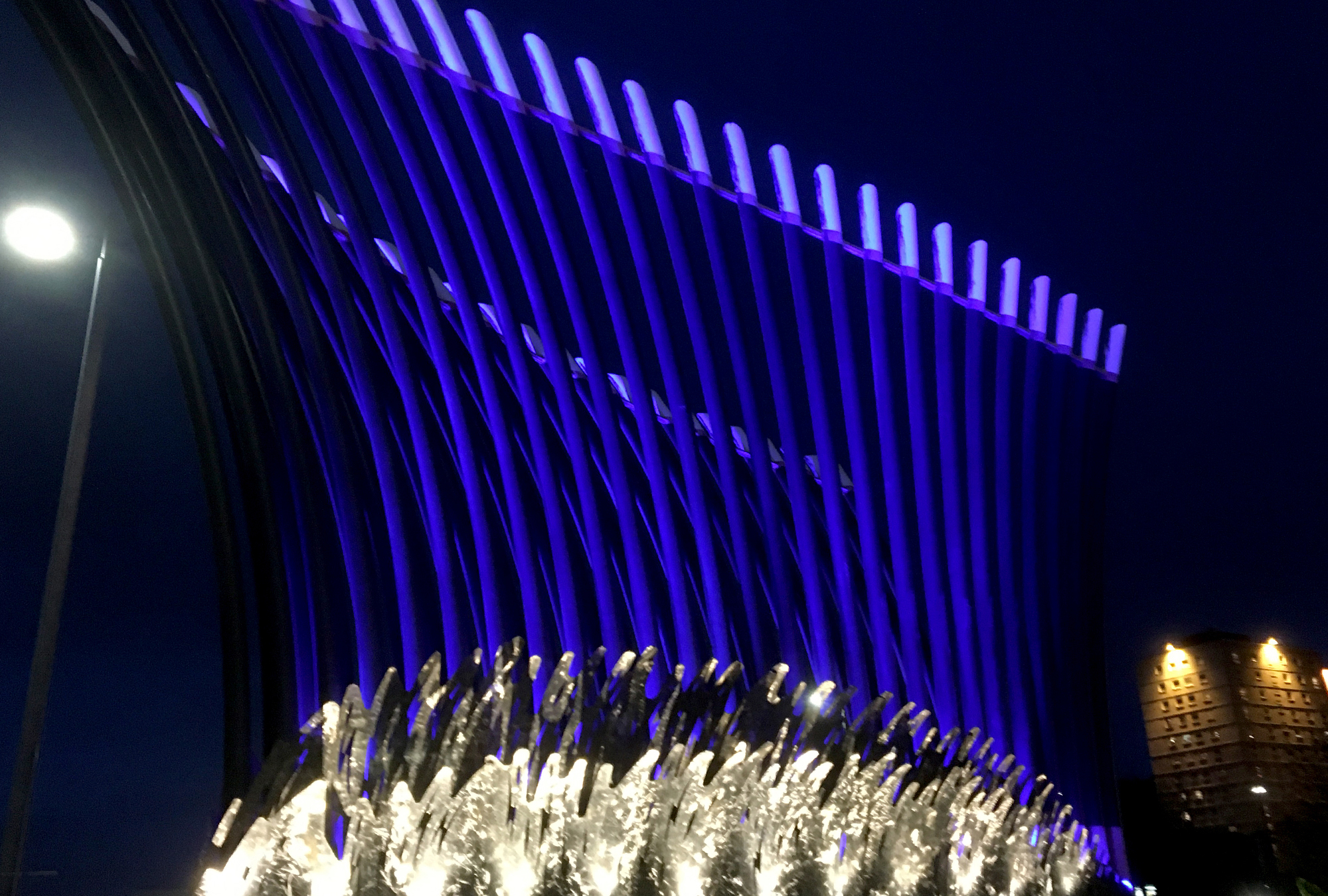 THE SOLUTION
Following in-depth discussions with the team at Inverclyde, we recommended a turnkey solution which covered design, supply, and installation with a full project management service to ensure complete peace of mind for our client.
A number of initial site and product manufacturer visits were conducted to select the best suited luminaries for this project; these were fully costed and presented to the client for approval. To realise the lighting concept, we worked in close partnership with our long-standing product suppliers, and in this case recommended a range of Selux UK products, which were specifically adapted to best fit this project.
Our Lighting Sales Engineer and architectural lighting expert, Howard Enos, placed great emphasis on the choice of luminaires for this project, both in terms of performance and functionality. The lighting effect needed to compliment the striking structure and he proposed a lighting solution that would ensure an attractive sight by night, that would upgrade the visual appearance and provide a durable, high quality product. 
Lighting solution
We designed, supplied, and installed 52 RGB LED spotlights with a DMX controller, which were positioned between each column to highlight the curved column structure of The Endeavour. 24 recessed LED uplighters were chosen to emphasise the wave like structure of the sculpture. A Colourzone Multizone LED colour controller was also installed, which was pre-set with 8 colour selections to create an impressive visual appearance at night.
As part of the project management service provided, we carried out thorough investigations to ensure the right contractor was chosen to install the lighting system. Once these elements were in place, a detailed project brief, including a program of works was outlined to the client and agreed upon. 
All existing light fittings and controls needed to be removed, and during initial works our team found the original cable ducting had collapsed. We acted quickly to appoint a civil contractor to install new ducting into the groundworks and work commenced.
THE RESULTS
The feedback from Inverclyde Council, town residents and visitors has been very positive.
The technical support, expert knowledge and complete project management service we received from Marwood was first class and resulted in the successful completion of this project. We are very pleased with the end result.
Inverclyde Council, Scotland
FEATURED PRODUCTS
We sourced a number of products for this installation, including S85 bespoke (9.2W max.) IP67 RGB LED Spotlights.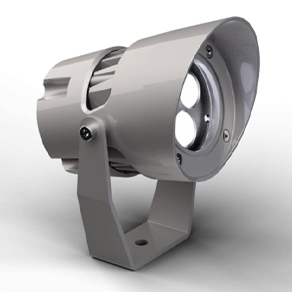 STARTING A PROJECT OR NEED A QUOTE?
Do you have a project you would like to discuss or need a quote? Please call us on 01892 835 211, email us or fill out our contact form to get in touch.
CONTACT US
BE THE FIRST TO HEAR
Sign up to be the first to hear about new products, lighting innovations, our latest case studies and other insights.