OUR IMPACT
Additional value to club membership by making evening and winter playing more attractive
Higher performance lighting solution offering increased playing time and improved ball definition
THE BRIEF
Newick Lawn Tennis Club is a small, friendly membership sports club located in the East Sussex countryside, offering tennis facilities and tuition within the local area. The club has three all-weather tennis courts used by members all year round, with increasing demand for usage during the evenings and winter season.
The committee approached us as a local supplier to advise them of a suitable solution to light a newly developed court, as their own research hadn't clarified the most appropriate option. The local planning office had already granted permission for new lighting, but due to the Club being situated in a residential area, they stipulated that it had to be at a maximum height of 6m and that light glare must not intrude into neighbouring properties.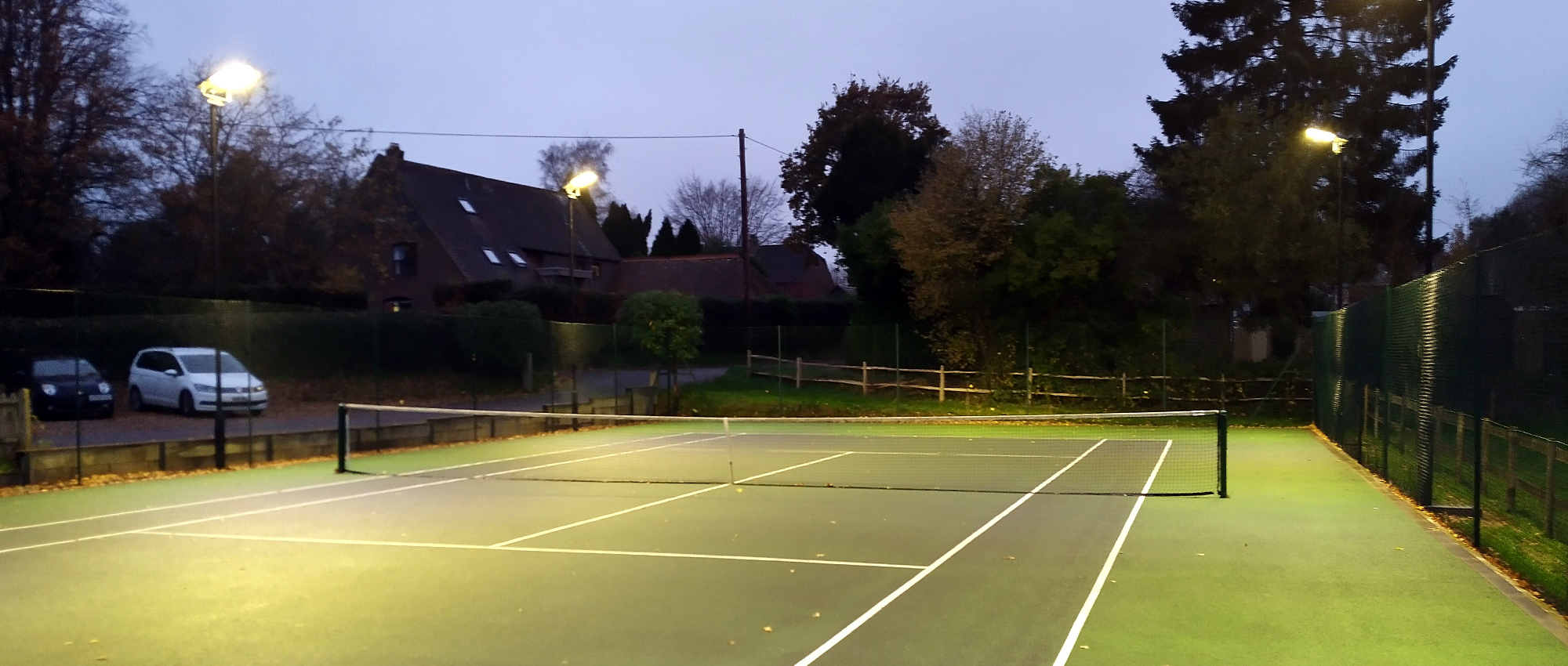 THE SOLUTION
Our team carried out a full site survey at the Club in order to provide a design proposal that met specific lighting standards that are set by the Lawn Tennis Association. Marwood carried out full lighting design, sampling various products, optic settings and lumen packages to find the optimum arrangement to meet the demands of the project in terms of light levels, glare, light spill and other key factors.
We recommended the Philips Signify Clearflood LED floodlight product with dedicated optics mounted on black factory painted columns and bracketry in keeping with the neighbouring structures and club theme. This product, combined with our pre and post-sale support service, gave the Club peace of mind that they were achieving the best solution that could be installed within the guidelines highlighted by the local planning office.
THE RESULTS
As a premium product, the Clearflood LED offered excellent reliability and lighting performance, both of which were important criteria for tennis playing long into the winter evenings. Because the new lighting is LED, club members enjoy the additional benefit of instant, consistent light levels – there is no warmup or down time when switching them on or off.
Our solution was delivered within the proposed timescales, enabling members to continue playing tennis when British Summer Time finished at the end of October. Club members and the committee alike have been delighted with the new lighting, with one member describing them as "like playing in daylight."
The new court lighting is fantastic - it's just like playing in daylight!
Club Member
Newick Lawn Tennis Club, Lewes, East Sussex
FEATURED PRODUCTS
Our team recommended the Philips Signify Clearflood, as it is a dedicated LED floodlight delivering economical white light solutions for recreational sports and area applications.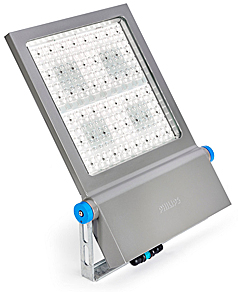 STARTING A PROJECT OR NEED A QUOTE?
Do you have a project you would like to discuss or need a quote? Please call us on 01892 835 211, email us or fill out our contact form to get in touch.
CONTACT US
BE THE FIRST TO HEAR
Sign up to be the first to hear about new products, lighting innovations, our latest case studies and other insights.