OUR IMPACT
Enhanced working environments for our staff
Stunning new showroom lighting for demonstrations, workshops and meetings
Showcasing the latest innovations in lighting solutions
52% energy savings on lighting systems over the phased roll out 2020 - 2022
48% carbon reduction per year (Reduced to 11.34 tonnes CO2 from 23.72 tonnes CO2)
THE BRIEF
Our facility in Paddock Wood, Kent, is home to our head office, lighting design, warehouse and distribution teams. In our warehouse, we have over 36,000 sq.ft of space that holds over 4,000 product lines – one of the largest lighting product ranges across the United Kingdom.
The office area includes a showroom and meeting space that our team use for product demonstrations and workshops, and our clients use for their own off-site meetings and events. This space features the latest lighting solutions and has been an asset that our clients and staff alike have valued greatly over the years, so it is crucial that the lighting is optimal for the different uses it has.
Although all of the lighting throughout our offices and warehouse facility fully comply with industry standards, it is important to us that our team have the current best possible lighting in their working environments. After consultation with our own lighting experts, we set about a designing a phased re-lighting project across the entire premises, including our state-of-the-art product showroom.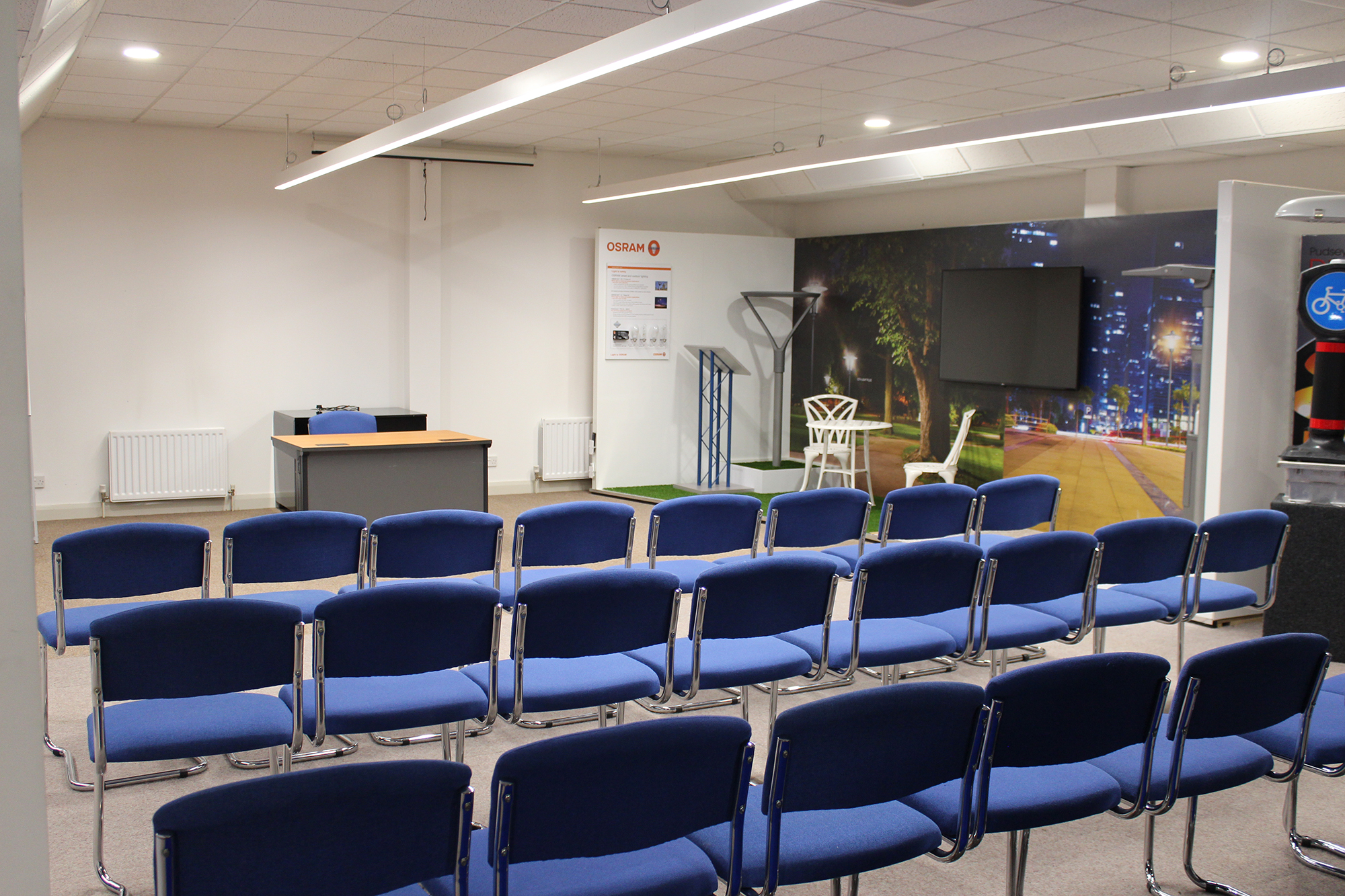 THE SOLUTION
With exclusive partnerships and excellent relationships with many lighting manufacturers, we have access to an array of Innovative luminaires, opting for products from Holophane, Integral, Signify and Thorlux. Naturally, using the latest LED technology from these manufacturers ensures that we are achieving the best possible energy savings without compromising on the lighting quality or performance. We installed the latest control technology to leverage additional energy savings and enable our employees to fine tune lighting settings within their own working area.
THE RESULTS
The new lighting provides our teams across office and warehouse spaces with improved working environments, aiding productivity and enhancing visual comfort. From a business perspective our senior management team are pleased to have reduced energy consumption and operational costs, meaning that we can invest in our business and people in other areas. Reducing the carbon footprint of our business enhances our efforts to further reduce our impact on the environment. 
Our Outdoor walkways are now lit with Holophane Denver Elite Wall luminaires  with Emergency function providing a safe route around the building particularly during the darker winter months and also in the event of an emergency.
Our new showroom lighting is fantastic – we have created new display areas for some of our supplier and partner products so that the new lighting can help show-off their capabilities. Our event area now features Thorlux Hi-Bar Suspended luminaires which our staff and clients will benefit from when attending or hosting workshops and small events. We have installed Thorlux Flexview LED Sky Simulation luminaires on the ceiling in the meeting room – bringing the outside, inside! With no exterior windows in this space, this product really is the icing on the cake, giving a sense of natural daylight to the meeting participants sat beneath.
We would be delighted to welcome you to our showroom. Whether you would like to talk to us about a project, are keen to learn more about specific manufacturers and their products, or are interested in utilising our meeting and event space for your business, we would love to hear from you. Please get in touch with David Player to arrange your visit.
The major cost to our business is our employees. The new lighting will ensure their productivity and most importantly enhance their visual comfort.
Nick Woodcock
Managing Director, Marwood Electrical Company Limited
FEATURED PRODUCTS
With exclusive partnerships and excellent relationships with many lighting manufacturers, we had access to an array of LED luminaires, opting for products from Holophane, Integral, and Thorlux. The stunning Sky Simulation luminaires from Thorlux really steal the show - our biggest meeting room has never been so popular!
Holophane Denver Elite Wall
Integral LED Linear High Bay
Thorlux Flexview, LED Sky Simulation luminaires.
Thorlux FlexLine LED.
Thorlux Kanby, LED Controller.
Thorlux FireFly Emergency Lighting.
Thorlux Hibar Surface LED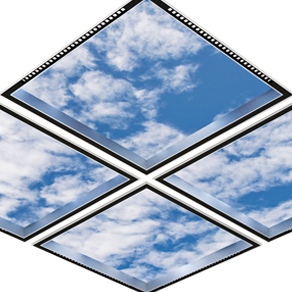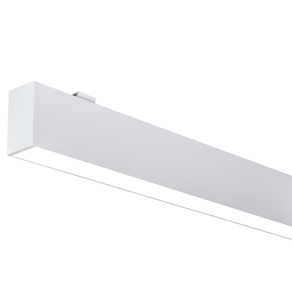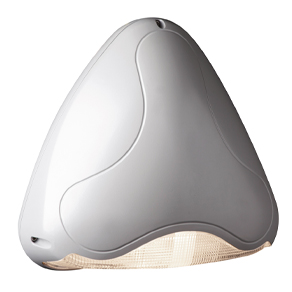 STARTING A PROJECT OR NEED A QUOTE?
Do you have a project you would like to discuss or need a quote? Please call us on 01892 835 211, email us or fill out our contact form to get in touch.
CONTACT US
BE THE FIRST TO HEAR
Sign up to be the first to hear about new products, lighting innovations, our latest case studies and other insights.