OUR IMPACT
Over 50% reduction in energy usage

Increased efficiencies enable the invest payback within with two years

Maintained lantern structure in keeping with the history of the region
THE BRIEF
Stratford-upon-Avon, a medieval market town in England's West Midlands, is the 16th-century birthplace of William Shakespeare. As you might expect from a town steeped in history, Stratford-upon-Avon has a large number of Heritage lanterns.
Whilst much of Warwickshire County Council's residential and traffic routes had already been upgraded to LED, the Heritage lanterns had not been. Conscious of their energy usage and inefficiency, Warwickshire County Council wanted to upgrade lantern lighting without compromising their structural integrity.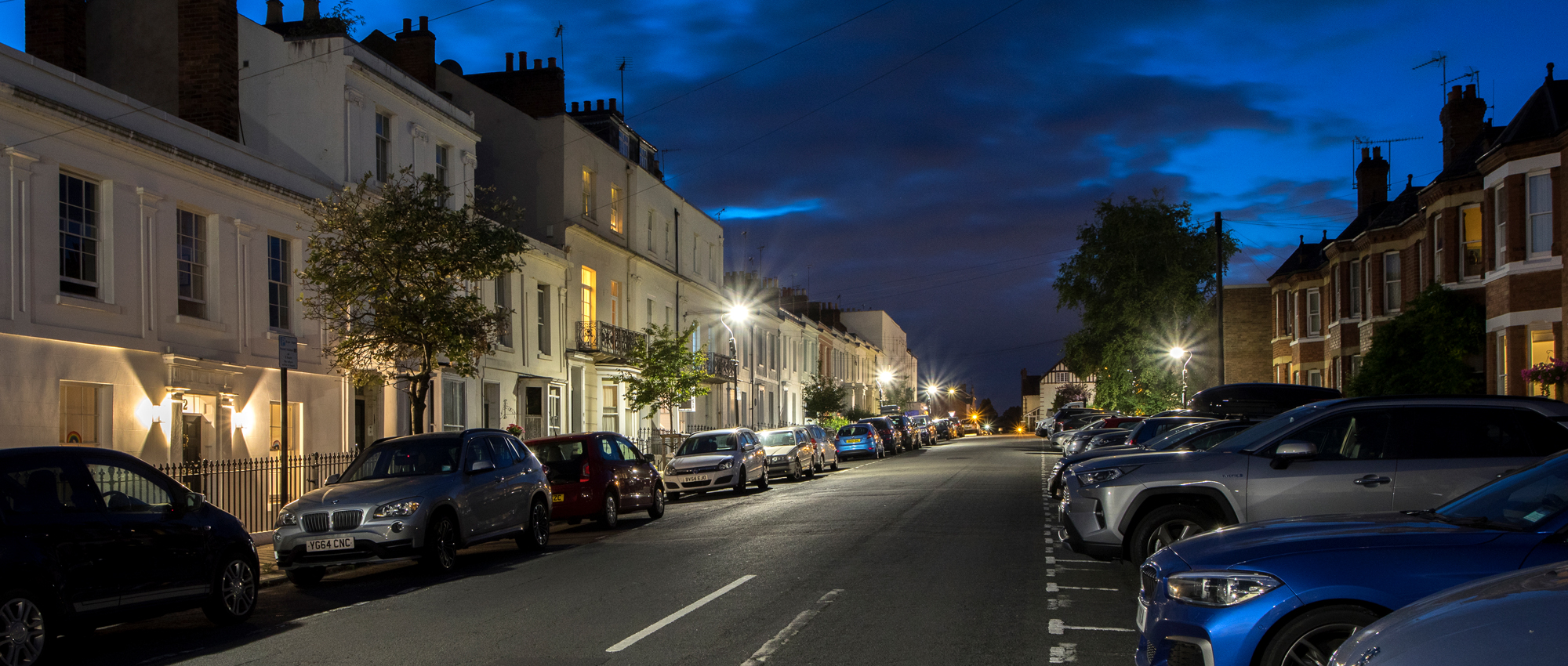 THE SOLUTION
The cost of replacing the lanterns entirely was deemed prohibitive, so after careful consideration we advised trialling a small set of Philips TrueForce LED road lamps. This would offer a like-for-like replacement on the lamps currently in use, using the existing optic to photometrically replace them.
Philips TrueForce LED Road lamps offer an easy and short payback LED solution to replace High Intensity Discharge (HID) lamps. The product brings the energy-efficiency and long lifetime benefits of LED to HID replacement, while providing instant savings with a low initial investment. We advised that, with the right lamp size and light distribution, we could easily retrofit TrueForce LED road lamps into the existing systems without changing the luminaire's ballast or reflector, whilst at the same time enhancing the lighting quality.
THE RESULTS
The trial proved a huge success, showing a reduction in energy usage by more than 50%, and as a result, Warwickshire County Council decided to work with Marwood to replace all Heritage lanterns across the region with the Philips TrueForce lamp.
With the improved energy efficiency, the payback period on the installation will be less than two years.
We were confident using a Philips lamp that we were getting a top product, but TrueForce has exceeded our expectations.
Warwickshire County Council
FEATURED PRODUCTS
The Philips TrueForce LED Road Lamps were an ideal product for this project, enhancing the quality of lighting at a low initial investment with an excellent longer-term saving in energy consumption.

STARTING A PROJECT OR NEED A QUOTE?
Do you have a project you would like to discuss or need a quote? Please call us on 01892 835 211, email us or fill out our contact form to get in touch.
CONTACT US
BE THE FIRST TO HEAR
Sign up to be the first to hear about new products, lighting innovations, our latest case studies and other insights.