6 Jun 2021
Marwood helps Warwickshire Council slash lighting scheme energy consumption by 50%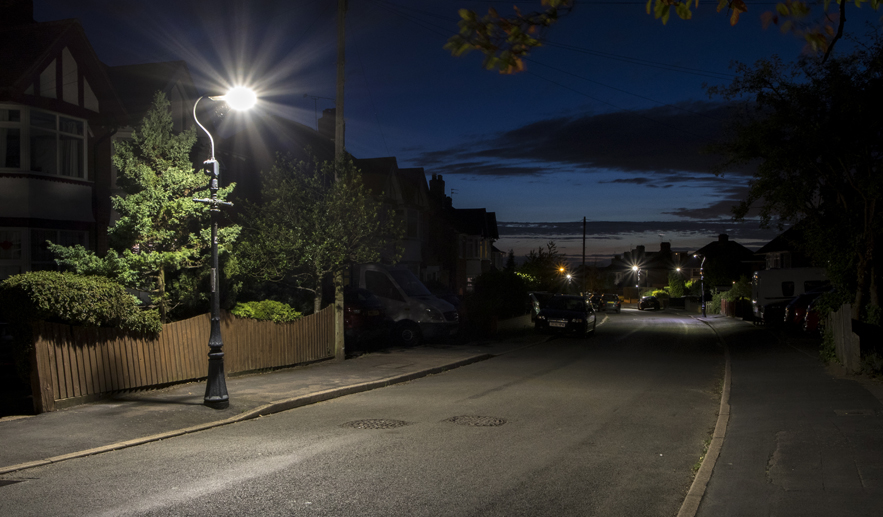 Maintaining lantern structure in keeping with the history of the region
Reducing cost and increasing energy efficiency are common requests from organisations that contact us for help with upgrading or replacing their lighting. For many projects these are usually straight-forward problems to help them solve – however, for Warwickshire County Council, a region steeped in history, they wanted to retain their heritage lanterns instead of replacing them with modern alternatives, partly due to aesthetics but also due to cost.
By trialling a set of Philips TrueForce LED road lamps, we were able to show the council that significant energy savings could be made for relatively little investment and without compromising on the look and aesthetics of their lanterns.
We were confident using a Philips lamp that we were getting a top product, but TrueForce has exceeded our expectations.
Stratford-upon-Avon is a town steeped in history with a large number of heritage lanterns throughout. Conscious of their energy usage and inefficiency, the County Council wanted to achieve energy savings by upgrading their Heritage style lanterns  without compromising their structural integrity or aesthetics, so collaborated with Signify, Marwood and their term contractor to help them find and deliver the right solution.
You can read more about the Warwickshire County Council case study here, or head over to our Projects page to see more of our work.
STARTING A PROJECT OR NEED A QUOTE?
Do you have a project you would like to discuss or need a quote? Please call us on 01892 835 211, email us or fill out our contact form to get in touch.
CONTACT US
BE THE FIRST TO HEAR
Sign up to be the first to hear about new products, lighting innovations, our latest case studies and other insights.